Dinah Alcott is the niece of Brockton Bay's mayor and a powerful precognitive.
Personality
Edit
Prior to triggering, she led a relatively normal life.[3] Without Coil's interference, she might have just stopped trying to use her power.[4]
Her personality was obscured by her forced drugging and was instead obsessed with her candy, her understanding of the addiction.[citation needed] Her relative complacency during the event could be affected by the fact she knew she might get to come home someday.[5]
After her release, she became focused on humanity's survival in preparation for the End of the World and was willing to do morally questionable things to increase the number of lives saved.[6]
Relationships
Edit
Presumably healthy and was willing to return to them.
Her captor and mentor. Was completely fine with his death.
She met her a few times but had only two possibly three conversations of note with her. Was protective towards her both for being grateful for the hero's assistance and because of her role in saving the world.
Appearance
Edit
Dinah is described as a pre-adolescent girl with straight, dark-brown hair.[7] While in Coil's custody she was heavily drugged,[8] and appeared as visibly malnourished.[9]
Later, she cut her hair short.[6]
Abilities and Powers
Edit
Dinah has the ability to see the likelihood of something occurring in the future which her power resolves into a percentage chance. She does this by perceiving trillions of possible universes and sorting them into groups based on a single event.
At Coil's insistence, Dinah also demonstrated the ability to pick out a single timeline and interpret it which was used to see a future where Crawler did not kill her, Coil, and the Travelers. It allowed them to find a situation where they could escape and then employ it.
She can't help but use her power if someone asks her a question, and lying about the answer messes up her power for a while after.[10] Likely because the thinking and actions relating to this answer affects the results.
Her power was not absolute,[11] it could be affected by "stoppers" likely Thinkers who have powers that can cause the actions of others to change.[12]
In years after being released her power had grown stronger, allowing for more questions per day.[13]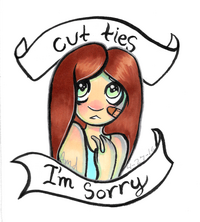 Background
Edit
Triggered at school. She was not aware of this at the time. Complained of various kinds of headaches for weeks, before going home sick.[3]
Story Start
Edit
While the Undersiders raided a local Bank Dinah was kidnapped from her home.[3][14]
A newspaper article carried news of her kidnapping but there was no news of a ransom note or similar.[15]
Her existence was revealed to the Undersiders, possibly as a test of loyalty.[16]
When looking over the data stolen from the PRT and learning that the Slaughterhouse Nine were in the area Dinah prophesied that Jack Slash would be the one that would trigger the world-ending event.
Was instrumental in saving the personnel at Coil's base when Crawler decided to pay a visit.[17]
She set herself up as a rogue, selling answers both for funds and in order to steer the future so that the End of the World would kill fewer people.[6]
After Coil's endgame began she was given to Skitter to return but this turned out to be a ruse. When Coil was killed, she was freed.[18]
The Protectorate later sent along Assault to confirm that she was returned[19]
Found herself in Faultline's Crew, the exact circumstances are unknown.
She was at the Cauldron meeting with her new team and provided valuable information about how things came about.
Despite willingly trying to assist Khepri, she was not allowed to participate in the Gold Morning. Instead, the goddess returned the note she'd kept, the one that said: "I'm sorry".
Was later brought to the Undersiders meeting, where she participated in a toast to the fallen and was lied to.[20]
Still in the business and provided a valuable piece of advice for surviving humanity.[21] Was targeted by Teacher, according to him, she has links to anti-parahuman factions and Gary Nieves.[22]
She admittedly opposed Earth Cheit and Shin interventions and attempted to act against Teacher, but was countered by Christine Mathers.[13]
Following the Teacher's defeat by The Wardens, terror-attack on mayor Wynn and call to evacuate The City, Nieves brought Dinah to Wardens.[23] Dinah argued that Contessa is untrustworthy.[24] She reported her previous manipulations to The Wardens, but denied examinations by Thinkers and threatened with Palanquin involvement if she was detained. She prophesied several almost imminent catastrophes with mass civilian casualties, all with Contessa overseeing them.[13]
She joined The Wardens' thinker pool,[25] and was present in the Wardens' situation room during the Second Shin Crisis.[26]
Dinah continued assisting The Wardens, and was present at the anti-Simurgh rally.[27]
The thinker group she was part of was targeted by The Simurgh during her assault on Wardens Complex, and suffered continuous attacks from compromised individuals.[28] Eventually, some of the thinkers succumbed to Simurgh's song and took Dinah hostage. She was freed by Victoria Dallon and helped her to disable The Mathers Giant.[29][30]
Identified by the author as the third most powerful precognitive in the Worm setting.[4]
Her verbose and formal word choice when addressing others, along with her mature behavior for her age, has led to speculation that Dinah may have Asperger's syndrome.[citation needed]
Fanart Gallery
Edit
References
Edit
Community content is available under
CC-BY-SA
unless otherwise noted.